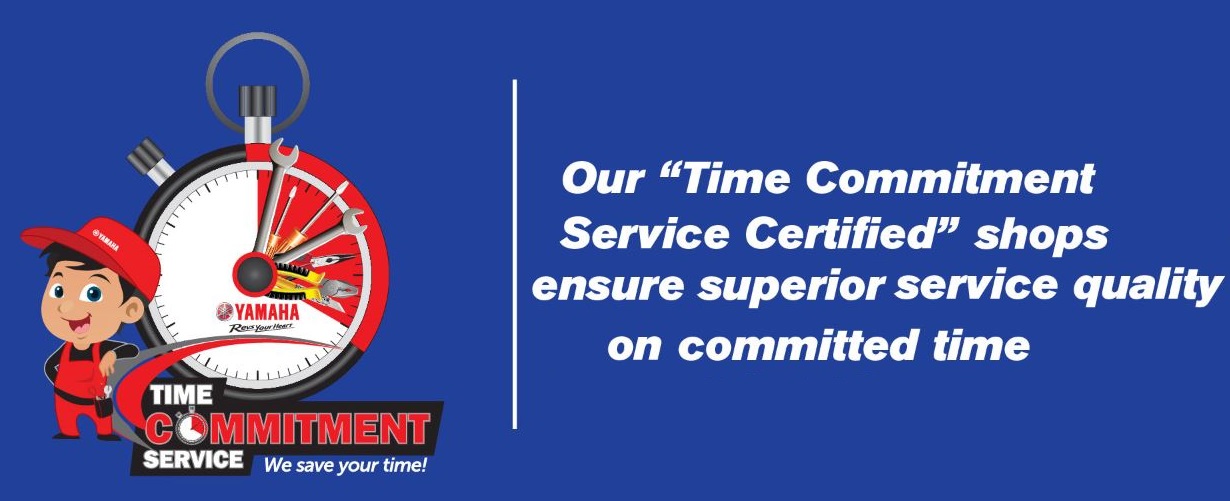 Bike Receiving Approach in 10 minutes!
Do away with queues, as we will start the process of receiving your bike within 10 minutes of you reaching at the service centre.

Bike Delivery Approach in 10 minutes!
We will initiate the process of delivering your bike within 10 minutes, explain the jobs done and will also share some specific tips to maintain your bike.

Periodic Service in 90 Minutes!
Applicable to advance booking only. Our booking facility allows you to get your bike serviced in 90 minutes. For more details, please check with your service advisor.

Quick Repair jobs in 30-Minutes!
Your time is our priority. You don't have to wait long for small repair jobs. We will have your bike ready to go within 30 minutes!
Know More >>
Note: All above Time Commitment are offered to deliver our best possible services in time to our valuable customers for which we do not charge extra cost, however this is subject to resource availability. Labor charges and consumables are applicable as per standard rates.