16 Jul, 2018

The updated 'Next Generation Real Boy's Scooter' is now more advanced, masculine & sporty
New Delhi, July 16, 2018: India Yamaha Motor (IYM) Pvt. Ltd. has introduced another exciting edition to its Cygnus Ray ZR scooter series with the all new 'Street Rally' Edition in India today. The 'Street Rally' Edition draws design inspiration from globally reputed two wheeler models of Yamaha and offers a uniquely manoeuvred sporty imagery to the already masculine appearance of the Cygnus Ray ZR design trend. The scooter will be priced at Rs. 57,898 (ex-showroom Delhi) and will be available at all authorized Yamaha dealerships from last week of July 2018.
The new 'Street Rally' edition is available in two different colours – Rally Red and Racing Blue, and adopts a newly designed 'Wing Style fairing' (front fairing) inspired from Yamaha MT-09 which along with serving as the wind deflector, will also enhance the sporty look. The new 'Knuckle Guard' protects from windblasts on the handle grip and the movable front fender protects from mud splatter, while both adds up to its sporty appeal. The characterized 'Rising Air Tail' along with the sharp, sporty mirrors and fully digital meter comes along with 'roller rocker arm' that reduces horsepower loss and 'easy-to-use power' settings in extremely low speed ranges.
The Cygnus Ray ZR 'Street Rally' Edition continues to draw power from an air-cooled, 4-stroke, SOHC, 2-valve, 113cc "BLUE CORE" engine with a continuously variable transmission (CVT) unit, which provides both smooth initial acceleration and pickup. Presence of 170 mm diameter front disc brake and alloy wheels reduces the inertial moment of the steering assembly and thus, contributes to light, agile handling characteristics. Additionally, it also offers 1) large under seat storage room (21 litres capacity) with front pocket enough to fit a 500 ml bottle 2) key secure grip system 3) Edgy and high rising tail light, two-level raised seat provides great comfort to the rider while reducing fatigue.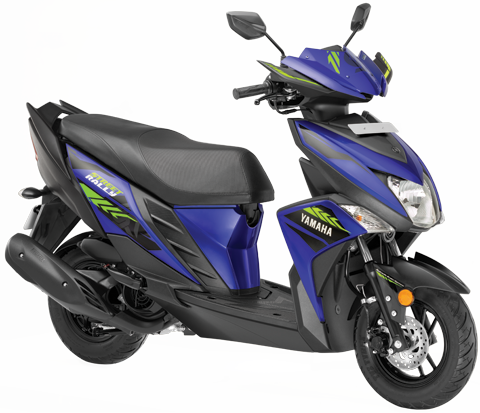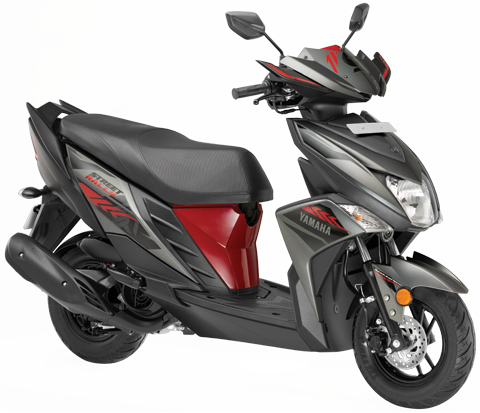 New Models
Launch Date
Ex – showroom Delhi
Colors
Cygnus Ray ZR 'Street Rally' Edition
July 16, 2018
Rs.57,898
(Ex-showroom Delhi)
•Rally Red
•Racing Blue
Speaking about the launch, Mr. Roy Kurian, Senior Vice President, Sales & Marketing, Yamaha Motor India Sales Pvt Ltd. said, "Yamaha's Cygnus Ray ZR 'Street Rally' Edition perfectly combines power and style that makes it an aspirational buy. Continuing with Yamaha's legacy to provide technologically advanced, sporty and stylish products, 'Street Rally' will bring excitement to scooter customers who look for sporty scooters with easy manoeuvring along with smooth power delivery. The globally known 'Unique style of Yamaha' that outlines any product innovation including the 'Street Rally' edition will help the brand to keep up its incremental ascent in the Indian two wheeler market."
Till date, India Yamaha Motor (IYM) Pvt Ltd. has enhanced its scooter line up in India by consistently launching products that respond to a wide variety of user needs, such as the Cygnus Ray Z targeted to young people, the family-oriented Cygnus Alpha, the premium fashion scooter Fascino and the Cygnus Ray ZR for real boys.