01 Dec, 2020

The Vintage edition has been added in FZS FI (149 CC).
The Vintage edition will offer best of both worlds - Style & latest features.
Chennai, 1st December 2020:More than ten years ago in India, a motorcycle offering the punch of performance & economy from Yamaha cemented the way for refined engine and smooth power delivery as the centerpiece of 'the thrill of riding'. Yamaha FZ in the 150-cc category personified as 'lord of the streets' with its stylish looks & comfort has developed a new class of performance motorcycle in the country.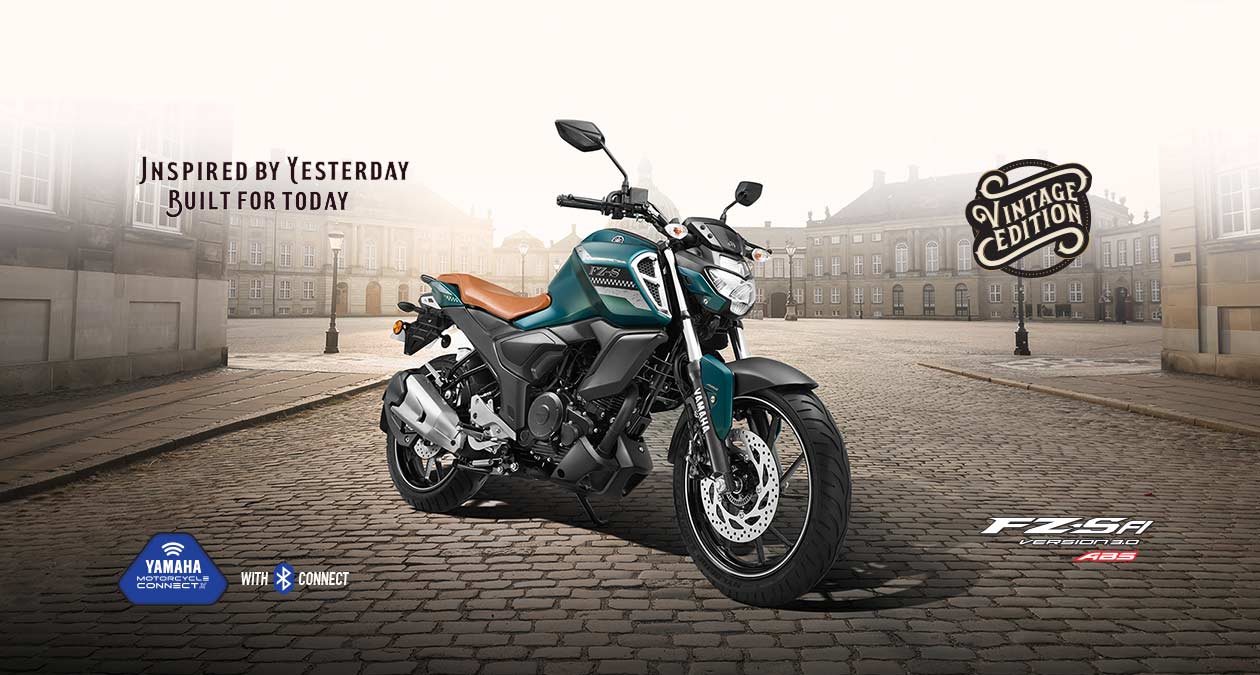 In order to further cast the strong legacy of the FZ brand in a striking frame, Yamaha today introduced the "Vintage edition" for the FZ brand enthusiasts of the country. A mix of both worlds, Style & Technology, the Vintage edition of FZS-FI is ready to boost the iconic style quotient of Yamaha in India. The Vintage edition of FZS-FI in India gets the same Style & DNA of the FZ brand. Apart from the timeless vintage graphics that augment its iconic legacy, a new leather finish single piece two level seat will further add to its styled-up antiquity. The new Vintage edition of FZS-FI will also have the latest introduced features like Bluetooth Connectivity "Yamaha Motorcycle Connect X" Application for various utilities.
FZS-FI ABS Vintage edition will be priced at Rs. 1,09,700/- (Ex Showroom Delhi). The new variant will be available at all the authorized Yamaha Dealerships from the 1st week of December 2020.