29 Mar, 2016

New Delhi, 29th March 2016: India Yamaha Motor Pvt. Ltd is delighted to announce that Yamaha's stylishly designed scooter Fascino and the popular 125 cc bike Saluto, which is a commuter motorcycle designed for Indian families, have received the prestigious India Design Mark (I Mark) certification by the India Design Council. This is the 5th consecutive year that Yamaha has received this esteemed certification. Since 2012, Yamaha has received the I Mark certification for the following products; YZF-R15 version 2.0 (2012), Cygnus Ray (2013), Cygnus Ray Z (2014), Cygnus Alpha (2015), FZ-S FI version 2.0 (2015). With the Fascino and Saluto winning the certification in 2016, Yamaha's DNA of design philosophy receives the true testimony for its entire range of products which are offered in India.
India Design Council is an autonomous body of Government of India established under the aegis of Department of Industrial Policy and Promotion, Ministry of Commerce and Industry comprising of eminent people in academia, design and industry organizations. The India Design Council has initiated India Design Mark in cooperation with Japan Institute of Design Promotion (JDP). India Design Mark symbol is a trustworthy indicator of excellence. The symbol can be used in a wide range of ways, such as advertisements, catalogues, product packaging, and other promotional mediums.
Receiving the India Design Mark is an achievement for Yamaha as India Design Mark is the highest design recognition from the Indian Government through India Design Council. India Design Mark symbolizes excellence in form, function, quality, safety, sustainability and innovation and communicates that the product is usable, durable and aesthetically appealing. It is also known to be an excellent launch pad for new products launched in the market.
The Yamaha Fascino is powered by an air-cooled, 4-stroke 113 cc BLUE CORE engine with a continuous variable transmission (CVT). It features a lightweight body with glamorous design and offers user-friendliness as well as great fuel efficiency at 66 kmpl* (*as per standard test conditions). In addition to practical functions such as comfort and storage, the new Fascino also has features such as 1) new body styling with dynamic curves embellished with chrome-plated parts to add a sense of refinement and class, 2) an engine with high combustion efficiency to offer among the best fuel efficiency in the class, and 3) weight of only 103kg (the lightest Yamaha scooter introduced in India) that contributes to both fuel efficiency and ease of handling.
On the other hand, the Yamaha Saluto has been designed keeping in mind the needs expressed by the 125 cc class customers and that included a priority on fuel economy at 78 kmpl* (*as per standard test conditions), along with affordable pricing, a want for a 125 cc bike, a desire for a model with a discreet (composed) look befitting a family and priority also on an exterior with the look and feel of quality. In response to these market needs, the Saluto was developed around the concept of a commuter motorcycle designed for Indian families.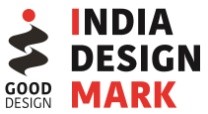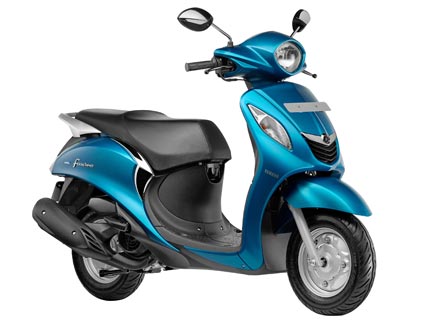 Commenting on this achievement,Mr. Masaki Asano, Managing Director, Yamaha Motor India Sales Pvt. Ltd. said"Yamaha is committed towards youngsters and design plays a critical role in attracting them. This is the fifth consecutive year, since 2012, that Yamaha has been recognized for excellence in design and coming from India Design Mark makes it all the more special. Both, Fascino and Saluto have done extremely well in India, both for its design as well as performance. This India Design Mark certification is dedicated to everyone at Yamaha who constantly innovates and creates products in sync with the dynamic auto market."
About India Design Mark (I Mark):
India Design Mark is a design standard, a symbol, which recognizes good design. India Design Council grants India Design Mark after evaluating good design through a systemized process.
India Design Mark is initiated in cooperation with Good Design Award, Japan. Through India Design Mark, the India Design Council seeks to inspire Indian manufacturers to bring to the market well designed products that enrich the lives of people.
About Yamaha's Blue Core Technology:
Implemented by Yamaha Motor on various models, "BLUE CORE" is a next-generation engine development ideal for models that take riding enjoyment, fuel efficiency and environmental performance to all-new levels. The "BLUE CORE" ideal focuses on the following three points:
Increasing combustion efficiency (combustion control)
Increasing cooling efficiency
Reducing power loss