25 Oct, 2020

Today's soft-soft tyre decision by Monster Energy Yamaha MotoGP's Maverick Viñales didn't pay off at the Gran Premio de Teruel due to a lack of grip. He finished the race in seventh place, but maintained his third position in the championship standings, with a 19-point gap to first.
Alcañiz (Spain), October 25th, 2020:Monster Energy Yamaha MotoGP's Maverick Viñales wasn't able to produce the race he had in mind for today's Gran Premio de Teruel. Eager to make a charge in the championship rankings at the second race at the MotorLand Aragón, he opted for a soft-soft tyre combination, but it didn't work in his favour due to grip issues. Nevertheless, he pushed to the fullest and collected nine important points, narrowing the gap to second place in the standings to five points.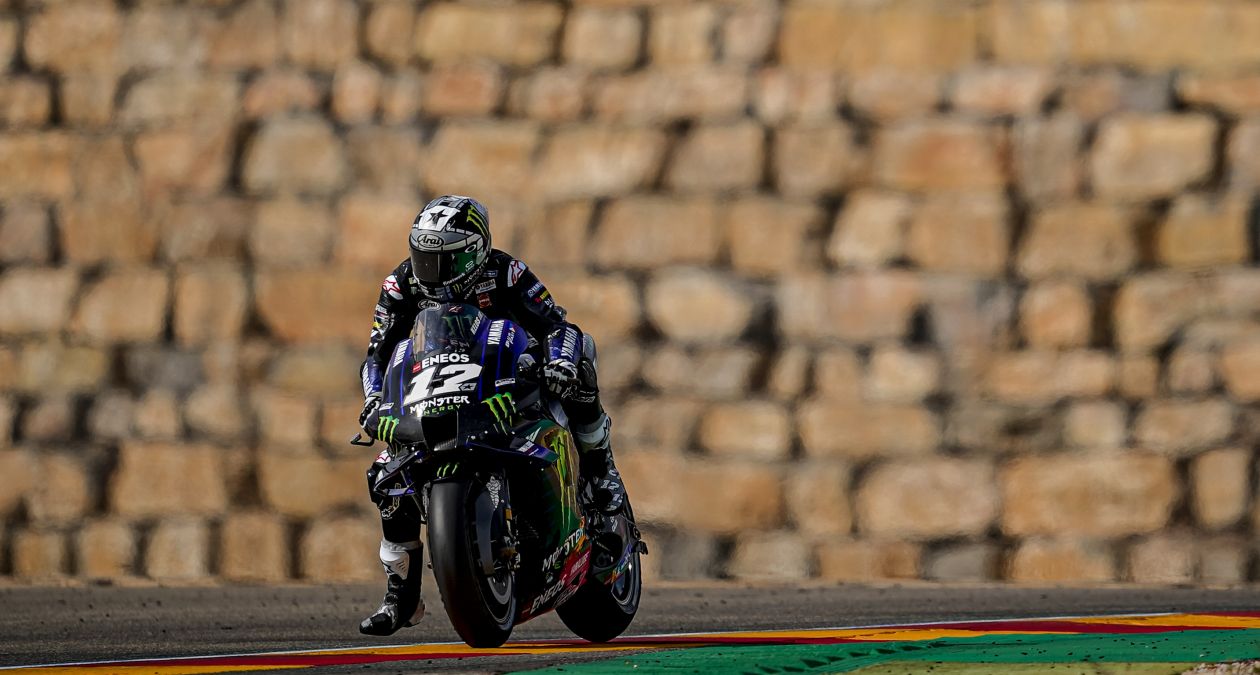 Viñales had a good start from fourth on the grid and slotted into fifth position through the first corners as the pack flicked their bikes left and then right. The dramatic opening lap saw multiple early crashers, but the Yamaha rider stayed out of trouble and crossed the start-finish line for the first time in fourth place. He soon felt the threat of Joan Mir behind him, who was later joined by Alex Marquez. The Yamaha man withstood the pressure for five laps but then had to let them pass.

The Spaniard couldn't make progress in the second half of the race and despite his best defensive riding he lost two further positions in laps 13 and 18. The final five laps were all about maintaining position for the number-12 rider. He was determined to stay ahead of Fabio Quartararo to make progress in the fight for the 2020 title and managed to take the chequered flag in seventh place, 14.262s from first.

After today's race, Viñales stays in third with a 19-point gap to the top of the overall standings. However, he's just 5 points removed from second, with everything still to play for at the final three rounds. Rossi drops to 15th place, with a 79-point deficit to first. Yamaha remain first in the constructor standings, and Monster Energy Yamaha MotoGP hold fourth in the team classification.

Following three full-on consecutive MotoGP weekends, the team members will enjoy a short rest before they return to action in Valencia for the Gran Premio de Europa, that will take place in two weeks' time.