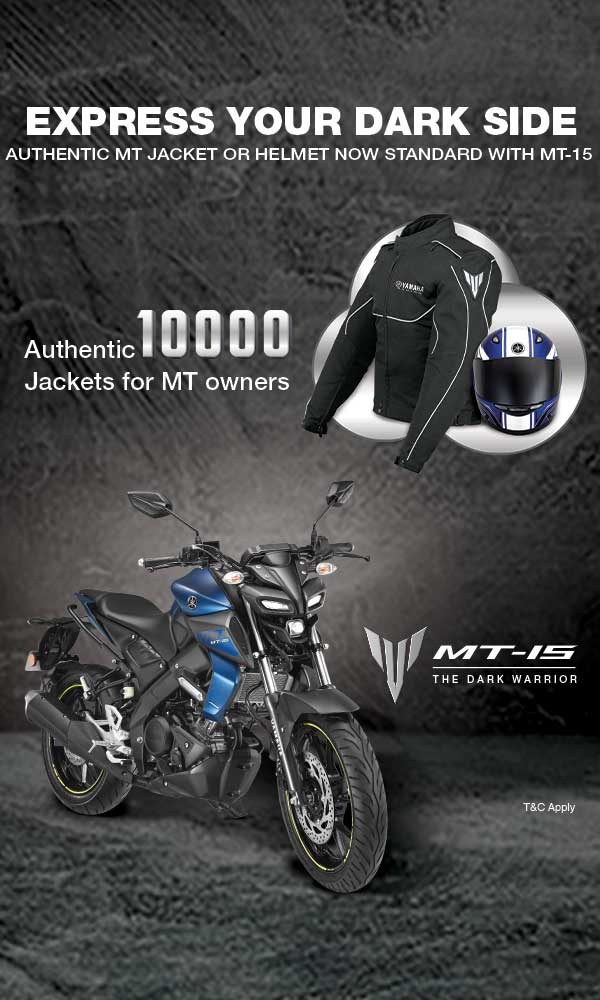 WELCOME TO THE DARK SIDE
ALL MT-15 OWNERS & ASPIRANTS NOW HAVE THE CHANCE TO OWN AN AUTHENTIC MT JACKET OR HELMET,
WHICH NOW COMES STANDARD WITH MT-15
CLICK HERE
TO FIND THE NEAREST YAMAHA DEALERSHIP
Authentic MT Jacket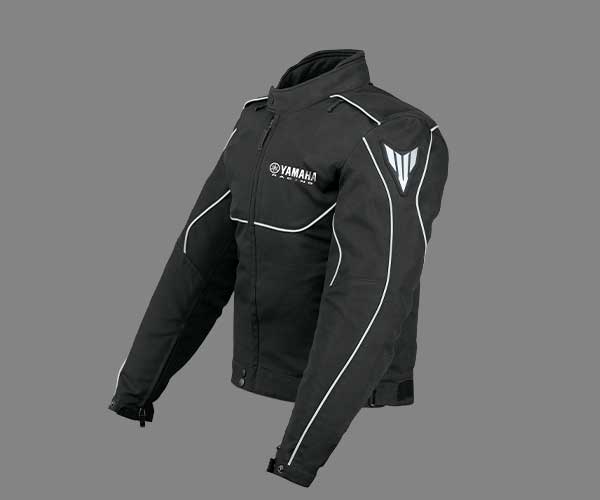 Yamaha Helmet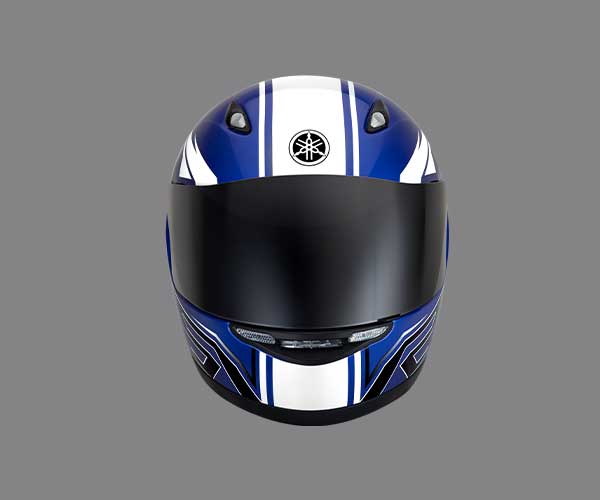 CLICK HERE FOR T&C
This Express your dark side Campaign is organized by India Yamaha Motor Pvt. Ltd (IYM) and is applicable to customers (hereinafter referred as "applicants") who has already purchased Yamaha MT 15 motorcycle and also for new customers.
The Customers ought to have registered and purchased their Yamaha MT 15 Motorcycle from our authorized dealers nationwide.
This campaign is valid from 27th May 2019.
Registered Applicants will be offered (hereinafter referred as offer) either one of MT 15 Jacket or helmet (herein after referred as riding accessory) based on their confirmation and availability of accessory.
This offer is valid until stocks are available and can be withdrawn by IYM at any time without notice and without assigning any reason.
MT 15 Jackets are available in M, L, XL, XXL sizes in black colour and helmets are available only in one standard size i.e XL in blue colour. These riding accessories cannot be customized and can be availed only in the size and colours available in stocks.
If a customer selects Helmet, the delivery will be done in 20 days from the date of confirmation and only XL size, Blue color is available.
If a customer selects Jacket, the delivery will start from 3rd week of July for all existing MT-15 owners who purchased bike between 15th March till 30th June. In case of a new customer purchases MT-15 after 1st July, the jacket would be delivered to applicants within 45 days from the date of purchase.
This is a limited period campaign; hence the 10,000 authentic MT Jackets and 3,000 Helmets are subject to availability until stocks last.
IYM does not provide any warranty and would make no representation in relation to the quality of the MT 15 Jacket that would be provided under this campaign. IYM will not be liable for any loss for the accessory in case of any defect or in any manner resulting from its usage.
Helmets provided under this campaign will be as per ISI standards.
No additional cost is charged to applicants for availing the offer under this campaign.
Applicants will have to visit IYM's authorized dealer where the vehicle was purchased and give their confirmation.
In the event, that an applicant is unreachable or fails to claim the riding accessory within campaign period, the offer will be cancelled or withdrawn for such applicants.
Jacket and Helmet pictures used in creatives are for illustration purpose and actual product might vary.
In the event of any conflict or inconsistency regarding any rules, terms and conditions on any advertising or promotional material relating to campaign, this Terms & Conditions shall prevail over such other rules and conditions.
The offer cannot be exchanged with any other product or item and is non-transferable and cannot be en-cashed under any circumstances.
The participation in the Campaign is voluntary. Participation in this Campaign constitutes acceptance of these terms and conditions. By participating in this Campaign, applicants agrees to receive communication(s) from IYM and/or its agents relating to the Campaign.
The Terms and conditions contained herein shall constitute a binding agreement on the applicants and shall be governed by laws of India.
Decision of India Yamaha Motor Pvt. Ltd in all matters relating to this Campaign, shall be final and binding on the applicants.
The Courts at Chennai shall have exclusive jurisdiction in case of any dispute.
IYM reserves the right to vary, amend, and alter any terms of the Campaign including the right to withdraw the Campaign, at any time, without any notice.
By availing the offer, applicants consent to the use of their name, photograph and/or likeness, voice, and statements made by or attributed to them, in perpetuity, in any and all media now known or hereafter developed (including, without limitation, print, broadcast, and Internet), for all legitimate business purposes of India Yamaha Motor Pvt. Ltd including advertising and promotional activities without additional compensation, unless prohibited by law.